Gas & water meter reading worksheets
HOW TO CALCULATE YOUR USAGE FROM A DIAL TYPE GAS METER:
Each dial on the household gas meters below is labeled with a total gas volume equal to one revolution of the dial. For instance, if the hand on the dial marked "one million" goes all the way around, that equals one million cubic feet of natural gas.
FIRST READING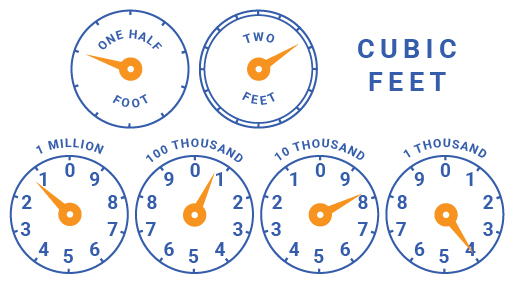 Example: Read the dials on the lower row from left to right. This meter reading is 1084 CCF or 108,400 CF.
SECOND READING
*Remember we bill natural gas in CCF measurements.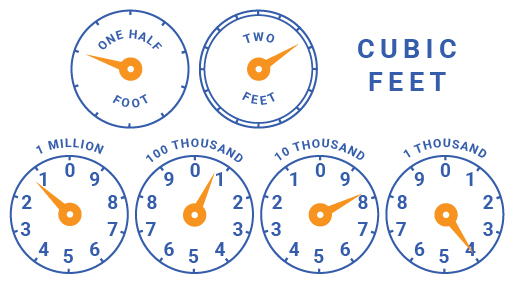 The new reading below is 1216 CCF, or 121,600 CF. The total usage is the difference between the readings, or 1320 CCF (13,200 cubic feet).
NOTE: If you have a direct read type gas meter, simply read the first four numbers (6653 CCF) shown and treat them as you would those on the above analog meters.

HOW TO CALCULATE YOUR USAGE FROM A DIRECT READ WATER METER:
Study the household water meter below. Take the reading from the set of dials that looks like a car's odometer. To read the meter, start from the left side and read only the first four digits.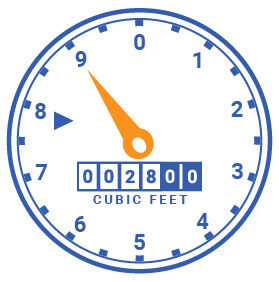 At the beginning of the month the meter reads 28 units of water (one unit equals 100 gallons).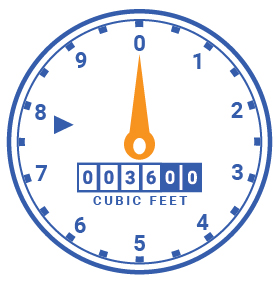 At the end of the month the meter shows 36 units of water. The difference, or water consumed for the measuring period, is 8 CGallons. 
NOTE: Remember that we bill water in CGallons measurements.
HOURS
Monday–Thursday: 7:30 a.m. to 5 p.m.
Friday: 7:30 a.m. to 4:30 p.m.
CONTACT INFORMATION
116 Church Street, Ripley, TN 38063
(731) 635-1212
info@ripleygasandwater.com